GoldSim Training
---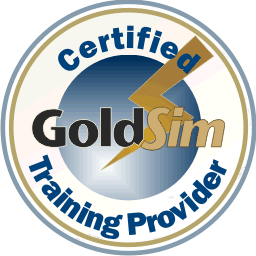 Dr. Tauxe is an experienced practitioner using the GoldSim environmental modeling software, and is a Certified GoldSim Training Provider with GoldSim Technology Group.
John is available to consult with you for GoldSim training. This training can take many forms, but is best done in person. Dr. Tauxe has trained groups and individuals, in the United States and internationally.
Basic training classes generally take several days, and training in the specialized contaminant transport and radionuclide transport modules is even more intense. That said, training scope, schedule, and location can be flexible to meet the needs of individuals, corporations, and government entities.